Cobra Battery Charger 2A
Keep Your Batteries Ready to Go
Regular price
$49.95
$19.95
Stay charged all year long. The Battery Charger 2A keeps your vehicle batteries topped up and ready to go. It's the smart power solution to keep your batteries safely charged and maintained so your vehicles are ready when you are.
Buy Now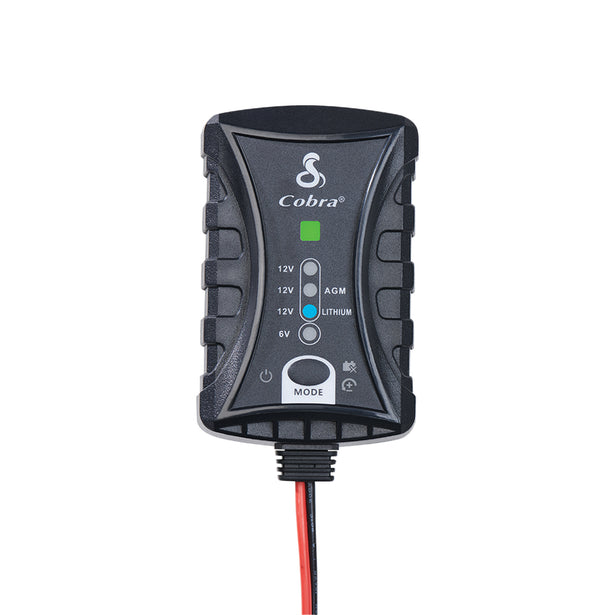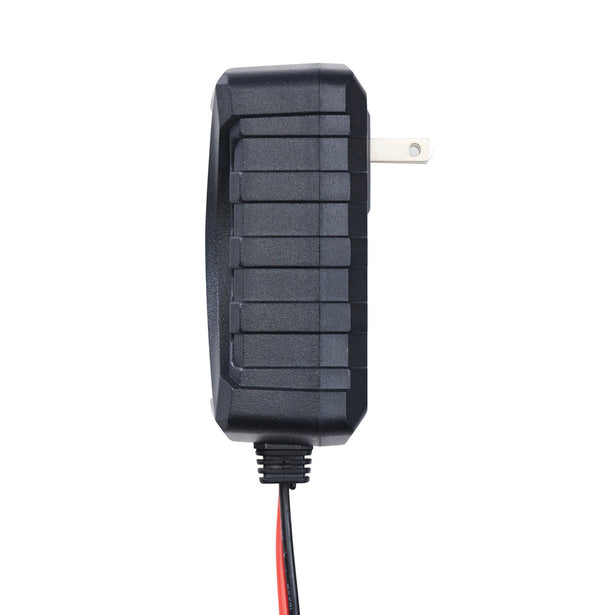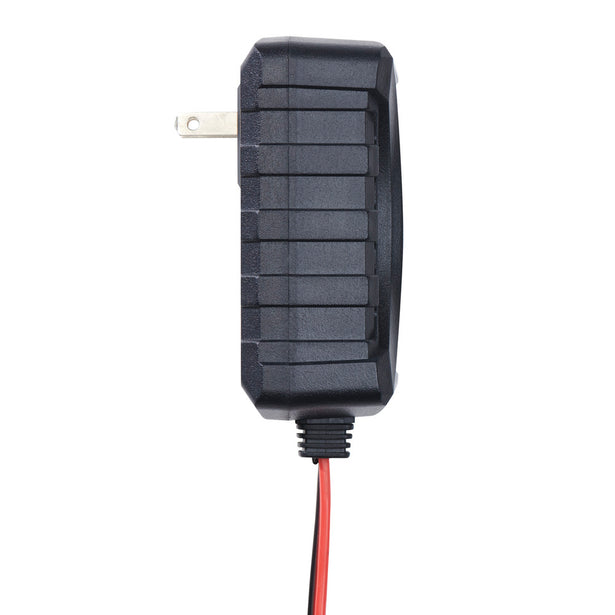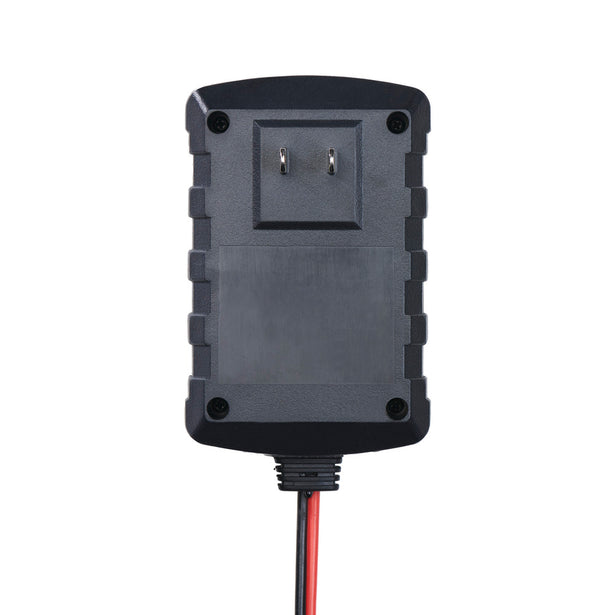 Cobra Battery Charger 2A
2 Amp Smart Battery Charger for 6V & 12V Vehicle Batteries
Discounts for Military, First Responders, Teachers and Students through
See Terms
Discounts for Military, First Responders, Teachers and Students through
See Terms
Keep Your Batteries Ready to Go
The Battery Charger 2A makes sure your vehicles are ready to go when you are.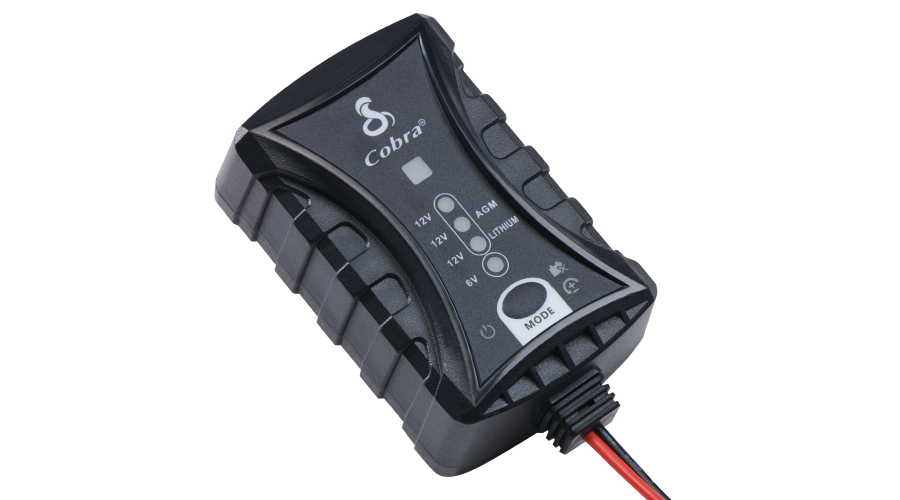 1

Multi-Stage Smart Charging

Intelligently switches between charging and maintenance modes to keep your battery safely charged
2

6V or 12V Batteries

Supports either 6V or 12V batteries in recreational vehicles, cars, trucks, and boats
3

Multiple Battery Types

Charges multiple battery types, including Lead Acid, Wet Cell, Gel Cell, AGM, and Lithium-ion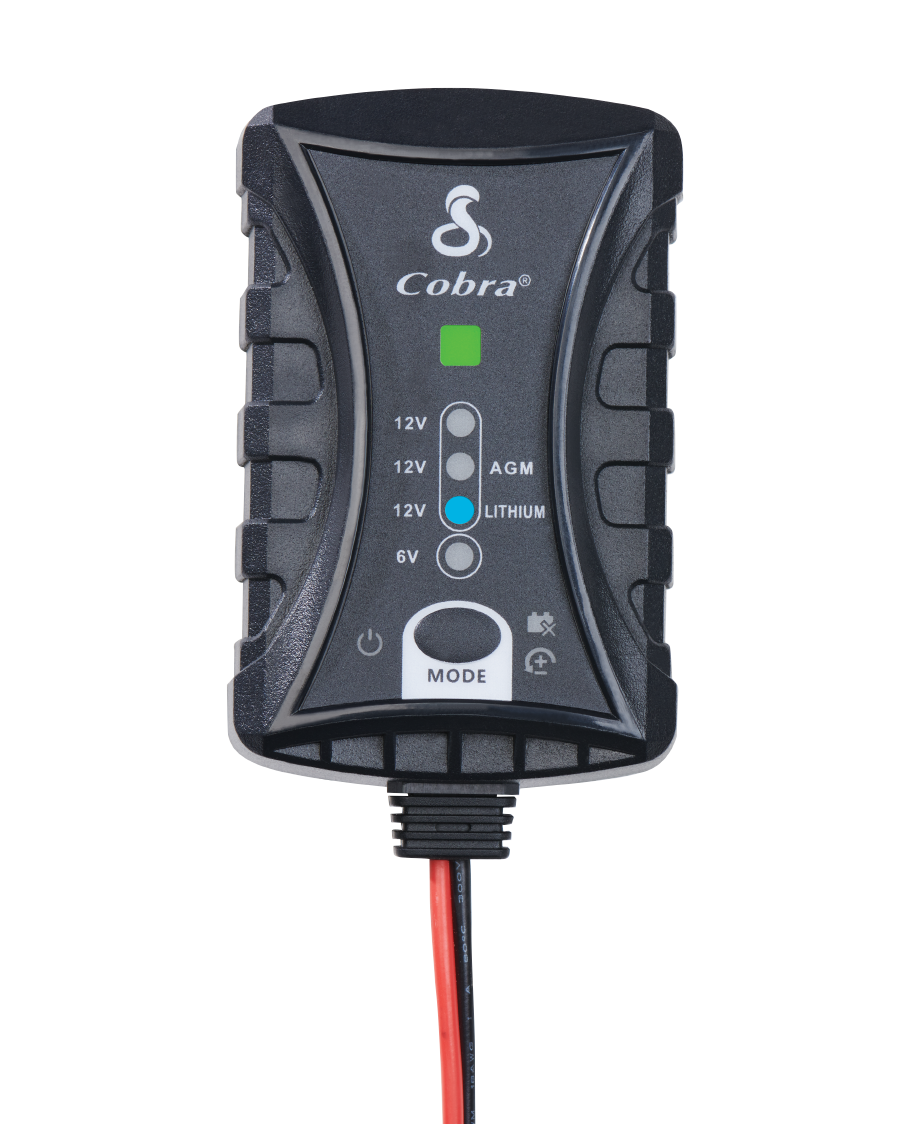 4

Modular Charging Cables

Modular cable connections allow for easy swapping between battery clamps or ring terminals
5

Built-In Battery Protection

Built-in safety measures (overcharge and reverse polarity) protect your battery
6

At-a-Glance Status

The LED light gives clear and easy feedback as to the current charging status of your battery
Battery Charger 2A
Multi-Stage Smart Charging
Supports Multiple Battery Types
POWER WHERE & WHEN YOU NEED IT
Cobra's family of power solutions are the safe, reliable way to provide you with power, wherever and whenever you need it. With advanced technology and built-in safety protection, you can always count on Cobra for your power needs.
WHAT'S IN THE BOX
Battery Charger 2A
Battery Clamps
Ring Terminals
Quick Start Guide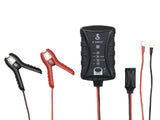 Item # CPBM2A
Unit Dimensions: 4.3" x 2.5" x 1.7"
Weight: .54 lbs
Total Cable Length: 105"
Battery Clamp and Ring Terminal Cable Length: 26"
Main Cable Length: 79"
Is it safe to leave my battery charger connected when charging is complete?
Yes, you can leave your battery charger connected to a battery once charging is finished. The
charger will enter maintenance mode and keep the battery fully charged.
How often should I use my battery charger?
The battery charger can be used as often as you see fit. If the battery is low the charger will
enter a normal charging cycle and if the battery is instead in a healthy condition the charger will automatically enter a maintenance mode to keep the battery fully charged.

How long will it take for my battery to reach full charge?
This will depend on the size of the battery being charged and the battery's current state of charge when charging begins. Generally 12V battery would take up to 15 to 30 hours to reach full charge.

How do I know what type of battery is in my vehicle?
Consult your battery manufacturer's product specifications page for information on your specific battery model.

How do I locate my battery?
Most car batteries will be easily found under the hood of your car near the engine. However, consult your vehicle owner's manual for the specific location.

Can you use this charger outdoors?
You can use this charger outdoors to charge batteries as needed. Do note though that this product is not waterproof and special care must be taken to keep this product from getting wet.

Do I need to disconnect my battery from my car in order to charge it?
You do not need to disconnect your battery from your vehicle in order to charge it with the battery charger.
Related Products