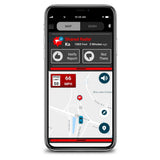 The iRadar App
Share and receive real-time alerts from the entire network of users in the Cobra driving community. Instant red light and speed camera as well as live law enforcement detection notifications ensure you can drive smarter and safer. With iRadar, you'll also know about accidents, work zones, road hazards, and be notified over the speed limit alerts.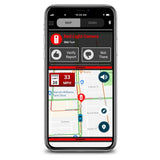 The Defender Advantage
Experience the Defender Advantage with access to the world's largest, most accurate database of verified camera locations and alerts. Our Defender Database is updated weekly for US and Canada states and regions to alert you of red light cameras, speed cameras, mobile cameras, air patrol zones, and average speed limits.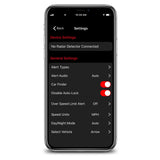 Fine Tune
View detailed alert information and access Cobra® detector settings directly on your phone. Update your subscription, manage your paired devices, or adjust the types of alerts you want to receive, audio alerts, and other settings.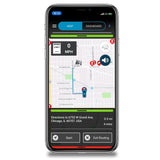 Plan Your Route
Reach your destination safely and efficiently. Find directions and gain access to speed limit and live traffic data.