Cobra + BlueParrott Clear & Reliable Communication
On or Off Road
Whether you're driving a big rig, delivery van, tractor, or Jeep®, clear and reliable communication in your vehicle is essential for increased efficiency and safety. Cobra CB radios like our new 75 All Road and BlueParrott wireless headsets offer a range of advanced features that make them ideal choices for the best sounding conversations.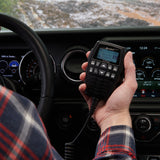 Cobra 75 All Road
There's a reason Cobra CB radios have been the #1 choice drivers for over 50 years - our legendary reputation for durability and reliability has stood the test of time. The 75 All Road CB radio raises the bar with new advanced features like dual-mode AM/FM mode and Digital Noise Cancellation for improved sound quality, wireless Bluetooth® connectivity, modular design, and a rugged, waterproof IP66 rating.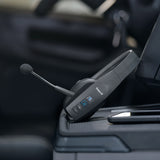 BlueParrott Wireless Headsets
BlueParrott wireless headsets are known for their exceptional audio quality and robust features. With advanced noise-canceling technology, impressive battery life, and all-day comfort, drivers can stay connected while still being able to make hands-free calls, improving safety and convenience. BlueParrott headsets can wirelessly connect with the Cobra 75 All Road for the best possible sound on CB.

Trucking & Hauling
Cobra CB radios have been trusted by truckers and haulers for decades due to their durability and superior performance. With the 75 All Road wirelessly connected with a BlueParrott headset like the B650-XT, drivers can get up to 36 hours of talk time and experience ultra-clear conversations with Active Noise Cancellation and one-touch, hands-free CB communication with customizable BlueParrott Button™.

Last Mile Delivery
For last-mile and local delivery vehicles that need to communicate with homebase or other drivers, the combination of the 75 All Road and BlueParrott B450-XT headset make on-the-go communication efficient and safe. Rather than relying on using cell phones, drivers can use the All Road CB to keep in touch with teammates and move up to 300 feet while loading/unloading and still stay connected via Bluetooth®.

Agriculture
Workers out in the field or drivers in tractors or trucks need to stay in touch with each other and sometimes cell service is spotty or non-existent. The 75 All Road CB can keep everyone connected with 4 Watts of power and 40 AM/FM channels. Plus the All Road features a water and dustproof IP66 rating that can weather the elements, while the BlueParrott B350-XT is also tough enough with IP54-rated protection from dust and moisture.

Outdoor Adventures
The 75 All Road and BlueParrott headsets are tailor-made for off-roading, overlanding and other outdoor adventures. Whether it's rock crawling with your Jeep®, trekking out to remote locations, or anything in between, the All Road connected with a BlueParrott S650-XT 2-in-1 convertible headset will make sure you're able to stay in touch with friends and family and also enjoy your movies and music in stereo sound when you're not driving.
BlueParrott® App
It's the perfect companion for your BlueParrott headset and the app you need to enable one-touch, handsfree communication with your 75 All Road CB. Program your BlueParrott button™ for Push-To-Talk (PTT) capability and you can transmit and receive through the All Road with a press of a button.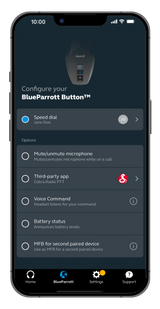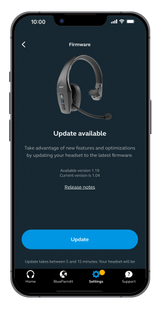 Shop the 75 All Road
Experience the best possible sound with a Cobra 75 All Road wireless CB radio paired with a BlueParrott headset.
---
Available at